The STRATEGIC NEWS SERVICE®
NEWSLETTER
The most accurate predictive letter in computing and telecommunications,
read by industry leaders worldwide.
| | | |
| --- | --- | --- |
| SNS Subscriber Edition | Volume 12, Issue 12 | Week of April 6th, 2009 |
***SNS***
An Open Letter to the Board
"I have been a devoted fan of Mark Anderson for over a decade – this special alert [SNS: 'Not a Bottom Call, But a Price Call'] is one more example of why" [and] "Great SNS alert – I shared it with my financial advisor and will probably push it out to more folks who need to read your words. I continue to marvel at the scope and breadth of your universe." – Dave Davison, Band of Angels, Silicon Valley.
"Thank you for helping me think differently." – Karen Radford, President, TELUS Quebec; and Executive Vice President and President, TELUS Partner Solutions; in a note after Anderson's keynote speech at the CRIM Crystal Ball Conference last week.
"I depend on SNS more than ever now with the economic downturn. Thanks and regards." – John Baudrexl, Intel Corp.
To arrange for a speech by Mark Anderson on What Caused the Collapse (and how the financial world really works), How Technology Will Lead the Rebound, or other subjects in technology and economics, email shane@stratnews.com.
The FiRe Box:
FiRe 2009: "Shaping the Rebound:
Technology Driving Economics"
www.futureinreview.com, May 19-22, 2009, Hotel del Coronado, San Diego, California.
"A great lineup of truly inspiring people, both onstage and off."
– Esther Dyson, past Editor, Release 1.0, CNET Networks
"From FORTUNE's perspective this was a great investment. Our editors made some great connections, and the event blew my socks off. I came back very energized and have shared that enthusiasm with our publisher."
– Kip Meyer, FORTUNE
"Such depth of intelligence. All I could think of as I listened to all the geniuses: 'This is your brain. This is your brain on FiRe.'"
– Jonathan Ewert, CEO, Looksmart
"They have great food at this conference. The other conferences
don't do it right."
­ – Dave Winer, Scripting News
"A key differentiator between this conference and others is that
the attendees here are typically people in a position to actually
do something to effect a change."
– Ian Sandy, Shell Oil
If you want to meet and hear Hewlett-Packard CEO Mark Hurd, perhaps the most successful technology CEO at work today, come to FiRe 2009. AND we've added some new names to the list (for a complete list, go to www.futureinreview.com and click the Thought Leaders tab):
Louie Psihoyos, Director, "The Cove," winner of the Sundance Audience Award · Ricardo Salinas,Chairman, Grupo Salinas · Solomon Trujillo, CEO,Telstra Corp. Ltd. · Elon Musk, CEO, SpaceX Technologies; and Chairman, Tesla Motors and SolarCity · Clifford Reid, Chairman, President, and CEO, Complete Genomics Inc. · Sam Arditi, Co-founder and CEO, Tigo Energy · Henk Rogers, Founder, Avatar Reality ·Patrick Grady, Chairman and CEO, Rearden Commerce · David Boone, President and CEO, American CareSource Holdings Inc. · Kurt Doppelbauer, Director, TTTech North America Inc. · Mark Doucet, CEO and CTO, SKYFIBER · William Warren,President and CEO, VaxDesign · Ragnar Kruse, CEO and Co-founder, Smaato Inc. · Dan Novak, VP Global Marketing, Qualcomm · Ambassador Dennis K. Hays,VP, Thorium Power · John Hagel, Director and Co-Chair, Deloitte Center for Edge Innovation · Henry Tirri,Research Fellow and VP, Head of Systems Research, Nokia · Marthin De Beer, SVP and GM, Emerging Technologies, Cisco · Marc Porat, Chairman and CEO, Global Homes and CalStar Cement · Larry Brilliant, Chief Evangelist for Philanthropy, Google · The Hon. Phillip Scanlan, Australian Consul-General · Jim Butler, General Manager, Communications,Greater China, Microsoft · Sophie Vandebroek, CTO,Xerox · Paul Watson, hero, "Whale Wars" TV program;and Founder, Sea Shepherd Conservation Society; Larry Smarr,Director, Cal. Institute for Telecommunications and Information Technology, UCSD · Marco Hoppenbrouwer, Sr. Advisor, Technology Investigations, Shell Int'l. · Brenda Cooper, Science Fiction Author · William Harris, President and CEO, Science Foundation Arizona · Nova Spivack, CEO, Radar Networks and Twine.com · David Grannan, President and CEO, vlingo Corp. · Patrick Hogan, Program Manager, WorldWind, NASA · Doug Gourlay, Sr. Dir., Marketing and Product Management, Data BCU, Cisco · Erik Giesa,VP, Product Management and Product Marketing, F5 Networks · Richard Kagan, VP, Marketing, Infoblox · Mark Thiele,Dir. of Business Operations for R&D, VMware · Chris Hancock,CEO, AARNet Pty Ltd · Henk Rogers, Founder, Avatar Reality · Rachel Sterne, Founder and CEO,GroundReport; and many more.
Member Price Alert: Use "firecode 2009" when registering to save the usual member discount of $300. Catch it now, before it slips away –
Bring a Friend, Save Over $2,000: Upon registration you will receive a Friendcode to sign up someone (non-SNS member) in addition to yourself. When you register a friend, on top of on top of your $300 discount, we'll add a year of Premium SNS – what David Kirkpatrick of FORTUNE calls "the best technology newsletter" – to your own account, at an $895 value, AND give your friend One Thousand Dollars Off his or her registration fee. Total savings: $2,195.
As in previous years, our interns will be available to help you arrange private meetings with fellow speakers and participants or with the global business press, including the Financial Times, the Economist, the Wall Street Journal, many well-known bloggers, and our media partner, the BBC World News and its 150 million audience.
Register now at: www.futureinreview.com.
_______
» An Open Letter to the Board of Directors
Last week, I gave a keynote talk at the CRIM Crystal Ball Conference in Montreal, and the speech seemed to be really well received. I had decided ahead of time that the best way to talk about today's problems was to have a frank conversation about how the world really worked – not how it was supposed to work, nor how we all thought it worked a few years ago, but how it really was working during the already-infamous Bush era.
This was an era in which many systems were broken, and whole sectors were coming apart, driven by the failures of key players. The media have already blamed the regulators (or lack of regulations), greedy CEOs, off-balance sheet banking practices, unethical hedge fund operators, removal of the uptick rule, general short-selling in wolf packs, the repeal of the Glass-Steagall Act, program trading, physicists coming to Wall St., the ethical collapse of the rating agencies, the fall of Fed power, the global liquidity bubble, speculation-driven oil pricing, oil price manipulation by oil providers, and bad luck.
There is a simpler way to describe what happened: intellectual honesty, and real honesty, went by the boards.
The people involved in all these things generally knew they wouldn't work for long, knew they were unethical, knew they were skirting the legal (or were illegal), and knew they were lying to themselves, their families, and their colleagues about the long-term effects of what they were doing.
I had dinner last week in Washington, D.C., with a top lobbyist, who told me proudly that she had led the charge in repealing the Glass-Steagall Act. (This allowed banks to get involved with non-bank, high-risk activities.) I had heard that the bankers spent $1B to get rid of this iconic piece of learning from the Great Depression; she confirmed it. Ten years later she is 38, and she laughingly told me over hors d'oeuvres that she now recognizes it was a huge mistake, adding that she no longer represents the banks.
Oops. I guess that's how you destroy empires.
Which leaves the obvious unfortunate impression: the banks themselves must have known what a mistake this would be.
Yesterday, in a lunch discussion with serial entrepreneur Al Davis, we covered all this ground in about an hour, and then he said, "You know, this all comes down to the board of directors." And that brings us to today's subject.
We can blame the regulators who really came from industry, we can blame the bankers and CEOs and their lobbyists, we can blame the politicians who pretended that no regulation was good regulation, we can blame co-presidents George Bush and Dick Cheney. But, with the exception of the last two, there is another layer of governance that should take most, if not all, of the responsibility: the board of directors.
Too much is made of the symptoms of bad management, and much too little is made of those really responsible for the quality of this management.
At different times, I've written open letters to specific boards, but today I wanted to write an open letter to all boards. If you are a corporate board member, please read this carefully; I'm betting that, after reading it, you'll agree: you were probably not doing your job.
Let me start by breaking the neck of the good-old-boy scheme: most board members are friends (or even relatives) of the CEO, or work for him or her. Those who are not – even the most independent "outside" directors – tend to be selected on a rank of the CEO's ability to direct, manipulate, or intimidate them; OR because they are guaranteed not to look too closely at the company.
This formation step is the first place where things go wrong.
A good board of directors should number 9 to 11, and have the following composition:
The Chairman, often the past CEO, and certainly NOT the current CEO.
The CEO.
The CFO. This will surprise most readers.
At least half the directors should be "outside" directors.
There may be a rotating spot for one or more employees (the German model).
The General Counsel.
The CTO or CIO should also be considered, since most strategic decisions involve technology inputs that others may miss entirely.
Outside directors should be just that; not just golf cronies or the targets of interlocking board favors. Rather, they should bring strengths from areas of current or planned company operations.
In the old model of governance, it was generally agreed that the primary job of the board was to hire and fire the CEO: he/she was its primary, and often its only, point of contact with the company.
There are some things we can now say about this Old Model:
1. It did little or nothing to prevent corporate fraud and misbehavior.
2. Despite words to the contrary, it did nothing to protect shareholders, and much to protect the CEO.
3. It delivered any pay scheme the CEO wanted, via the Exec or Compensation Committee.
4. It did not prevent the current collapse of today's many broken systems and companies, but rather encouraged this tragedy; i.e., it didn't work.
Let me give a few examples of what I mean by "it didn't work."
AIG wrote insurance in amounts far greater than its total book value, or the value of all its reserves, creating liabilities infinitely beyond its ability to pay. Today, the now-defrocked longtime CEO Hank Greenberg continues to "protest too much" on TV: that he is the good guy, the government got it all wrong, if only he were still in charge all would be fine, the government wrecked his company, and so on.
How did Hank and his short-term successor, Milton Sullivan, get away with it all? It would appear, among other things, that they used the usual tricks: find famous, busy people who make you look good and have no time to dig deeply into company affairs; and make sure your board is too large, so that nothing ever really happens at board level. In AIG's case, that number was 17, or about eight more than are really useful.
Over-large boards are the first sign of an errant CEO.
How, exactly, did the board let this most egregious set of affairs take place? Obviously, they could not rely solely on their CEO; he's lost it. But THAT'S WHY THEY ARE THERE: to hire and fire the CEO. This whole board should be named, shamed, and pictured somewhere, so that no one ever hires them again for any but the most menial types of yard work. (We have saved you the trouble. See our "TakeOut Window" below.)
What about the board of Lehman Brothers? Or Bear Stearns? Who exactly authorized 30/1 leverage on contracts that no one could understand, in numbers beyond count? Some board members, from the Old Model, would say: Well, that's a level of detail beyond what we were asked to look at.
Of course! Because, like Bernie Madoff's accountant, they wanted you to stand up and sign off on something that was illegal, unethical, or just plain stupid. We can blame the hedge jackal packs, unrestrained by the uptick rule or anyone at home in the SEC, but let's put the real blame where it belongs: on the board that got the companies into these messes.
In the New Model, a board member would take the initiative to get answers for him or herself. In the New Model, the CEO looks to the board for real guidance and assistance. In the New Model, the CFO has twin allegiances, to the CEO and to the board. In the New Model, we substitute the charismatic, closed dictator for the engaging, transparent leader.
In this vein, I'd like to suggest a checklist of questions for new board members:
1. Are you going to be a good director, or a bad director? Define this now, so you can read it later when you're under pressure.
2. What kind of ethical leadership will you bring to the board, and to the company?
3. How will you know if the company is meeting its Mission, and how will you assist in this?
4. Who do you answer to? Who else?
5. Are you willing to be fired or replaced if the company appears headed in the wrong direction? If not, please resign now; you'll be saving yourself big legal bills later.
6. Do you accept responsibility for corporate impacts beyond those on shareholders? Impacts on employees? Impacts on customers? Impacts on the planet?
7. Are you going to miss some meetings, sit quietly, and collect your checks, or will you ask tough questions, make all meetings, and delve into areas needing more explanation?
8. Are you emotionally prepared to fire the CEO? If circumstances required it, would you be prepared tonight?
Let me give you a couple of surprising examples of failed boards and failed CEOs, in my opinion.
Let's take the two most famous, hero-worshipped idols of the modern corporate age:
Lou Gerstner, IBM
Jack Welch, GE
What if it turned out that Lou smoothed earnings throughout his time as CEO of IBM in order to look great to the Street and to max out his personal compensation plan by keeping stock prices up? What if this smoothing was done illegally or unethically, by ransacking the company's pension program, violating mandates for funding his own employees' futures, and taking the money instead to buffer earnings shortfalls?
If that were true, you'd probably say he should go to jail, rather than be a hero. AND you'd say that his board of directors should have known about this transgression all along, and stopped it! Right?
What if it turned out that Jack smoothed earnings throughout his time as CEO of GE in order to look great to the Street and to max out his personal compensation plan by keeping stock prices up? What if this smoothing was done illegally or unethically, by ransacking the company's insurance reserves, violating government mandates for funding the risk taken by his own insurance firms, and taking the money instead to buffer earnings shortfalls?
If that were true, you'd probably say he should go to jail, rather than be a hero. AND you'd say that his board of directors should have known about this transgression all along, and stopped it! Right?
This brings us to quarterly earnings reports. Some modern-day CEOs have claimed that the combination of quarterly reporting and Wall Street's savage punishment of any company not beating pre-set expectations by at least a penny – well, it's impossible for a CEO, under today's stock-heavy compensation plan, to stay above the law.
Remember when SNS broke the story on Microsoft smoothing its earnings, back while Billg was CEO? And then, a bit later, the company's internal auditor apparently sued the company over this very issue, settled in court, got his payoff, and all the papers were sealed by the court forever?
See, it really isn't hard to find these things.
So maybe the board of directors has another problem to solve: how to pay CEOs.
Today, it's all about the stock price: cash for stock prices, bonuses for same, stock grants and stock options for the same thing; often tens of millions in compensation, all keying off the stock price.
I would like to suggest that all F500 boards, worldwide, instruct their Executive Compensation Committees to immediately restructure the CEO compensation package, in this way:
1. Reduce dependency on quarterly performance, and reward longer-term goals and timeframes.
2. Expand the parameters beyond stock price, to include customer satisfaction, employee engagement, and sustainability. Define these to your own satisfaction.
3. Offer bonuses for attracting and retaining especially important talent, one of the CEO's most important tasks.
4. When appropriate, also offer incentives for "real" innovation, in everything from processes to products. At the top, make these grants large and rare. At the bottom, make them small and common.
Great companies don't fail because of one madman; they fail because of one too-timid board. And great civilizations don't fail because of one company gone awry; they fail because core beliefs and values fall away, which we've seen in the U.S. recently.
When Rome collapsed, it wasn't because the city burned. It was because the dream that once was Rome, of a great and civilized empire, stopped burning in the heart of every Roman.
This is the task of being a board member: to bring that fire to the enterprise, insist that it spread throughout, and make sure it survives through intellectual, and real, honesty.
Keep in mind: the CEO needs you. If she doesn't, either fire her or resign.
Your comments are always welcome.
Sincerely,

Mark R. Anderson


CEO
Strategic News Service LLC Tel. 360-378-3431
P.O. Box 1969 Fax. 360-378-7041
Friday Harbor, WA 98250 USA Email: sns@tapsns.com


» Boeing Boing
Do you want the good news or the bad news? Ok, the good news first:
Air passenger miles are down on domestic and international routes, fares are dropping precipitously for short and long-haul trips, and carriers are again walking yet another financial edge.
No, that wasn't it.
Here we go: Boeing's largest customer, International Lease Financing Corp., is a division of the infamous AIG, best known for its black-hole performance in sucking up $182.5B in federal taxpayer rescue funds without remorse, voluntary bonus reductions, or any salutary noticeable effects on management IQ.
Nah, that can't be it.
Oh, here we go: since that debacle, and since ILFC ran out of money to finance Boeing sales, future and current, the Federal Reserve has just agreed to provide $5B in fallback funding for ILFC – which should help clear the $3B waiting on Boeing's immediate order book. You think I should disclose that ILFC also says it needs more than $10B this year just to meet current obligations?
And now for the bad news:
1.The Chinese, fully aware that Boeing represents the largest contributor to U.S. exports to China, have cut off all future orders, AND put the kibosh on current signed orders, for Boeing aircraft. On the face of it, it would seem that China just turned off the switch on U.S. import/export balance, and on Boeing, without a lot of conversation. Oh yeah – it has just launched its own aerospace firm, with plans to sell into Boeing's market in the near future.
2. Defense chief Gates announced this week that a long-overdue overhaul of the defense procurement process and order book was now going to take place. Among the losers: the F-22, which Boeing subcontracts, and some other Boeing programs. While stalwarts wait for the next chapter in the award of the Neverland air tanker program, pragmatists are doubting it will happen anytime soon.
There is plenty of room for argument in all this – especially the parts where Congress gets involved (F-22s, tankers) – but the truth is, the military needs exactly what Gates is proposing, without each of 50 senators getting a wing or some white meat.
Boeing is already looking at cutting an additional 5,000 workers in Washington state, and it doesn't take great imagination to see that the company needs some new revenue lines, and soon. With the dreamliner launch approaching two years late, and about to demonstrate the worst market timing in history, one has to wonder what to hope for on Boeing's behalf. Another world war? It wouldn't be cost-effective.
Did I mention that Russia is launching a newly merged aerospace company, too?
» First the Rebound: Now the Turnaround?
While the rafters are still coming down around our ears, it seems a bit premature to start sifting the tea leaves for good news about the domestic U.S. economy – the only place, still, that counts in the matter of pulling the global plane back out of its dive.
Even worse, we're entering numbers time, a two-week period when we will likely get mostly depressing proofs of declining earnings from U.S. corporations.
However. There are two numbers that arrived out of nowhere this week, which suggested to me that the light at the end of the tunnel might just be benign.
First, existing home sales rose 5.1% on a month-to-month basis, although the figure was still down -4.6% YTY. Prices continue to fall around the country, which is a good thing, since it leads to higher sales rates. My guess is that the YTY figure will also turn positive sometime in the next six months, and that will be a very large signal. Yes, this includes lots of foreclosures, so no one is getting too excited, and yes, there are some goofy ways of booking mass home foreclosures as already sold when they are not.
Still, that was true last month and the month before, so I'll take this as good news.
Second, durable goods orders were up. Here are the data from the U.S. Census Bureau site:
Summary
New orders for manufactured goods in February, up following six consecutive monthly decreases, increased $6.1 billion or 1.8 percent to $352.2 billion, the U.S. Census Bureau reported today. This followed a 3.5 percent January decrease. Excluding transportation, new orders increased 1.6 percent. Shipments, down seven consecutive months, decreased $0.4 billion or 0.1 percent to $365.9 billion. This was the longest streak of consecutive monthly decreases since the series was first published on a NAICS basis in 1992 and followed a 2.6 percent January decrease. Unfilled orders, down five consecutive months, decreased $10.7 billion or 1.4 percent to $773.2 billion. This was the longest streak of consecutive monthly decreases since September 2002-January 2003. This followed a 2.0 percent January decrease. The unfilled orders-to-shipments ratio was 5.98, down from 6.07 in January. Inventories, down six consecutive months, decreased $6.2 billion or 1.2 percent to $529.7 billion. This also was the longest streak of consecutive monthly decreases since March 2003-January 2004 and followed a 1.1 percent January decrease. The inventories-to-shipments ratio was 1.45, down from 1.46 in January.
New Orders
New orders for manufactured durable goods in February, up following six consecutive monthly decreases, increased $5.6 billion or 3.5 percent to $164.7 billion, revised from the previously published 3.4 percent increase. This followed a 7.8 percent January decrease.
New orders for manufactured nondurable goods increased $0.5 billion or 0.3 percent to $187.4 billion.
The market collapse and rebound calls I was able to make are now safely in the bag, with the first caused by a global liquidity bubble, and the second by the psychological response to moving from the Bush to the Obama regime. These look to me to be the first real signs of economic return. (True, unemployment claims for last month were down by about 100K, but I don't trust this figure, and it will likely continue to degrade.)
Although it is VERY early, that is what leading indicators are for. We still have a very tough 2009 to face, but we may see an increasing number of positive parameters going forward.
» Taiwan: Technology Cat's Paw?
What if you ran, say, HP or Dell, and I told you that virtually every trade secret and protected bit of Intellectual Property you shared with your supply team on Taiwan today would soon enough show up in mainland China?
You might well just shrug and say, So what? After all, you run global companies today, right? Who cares where stuff comes from, as long as it's cheap?
But what if you ran the country, or the Pentagon? Oh, well, that's different. Yes, national and corporate interests have forever diverged, with only lobbyists there to help the politicians forget.
I am increasingly getting the premonition that Taiwan is not long for this world, as an independent entity. Whether that means that Taiwan succumbs to the combination of threat and promise offered over the years by China, or whether some crisis occurs involving the buffed-up Chinese navy and missile batteries aimed its way, I think those who consider Taiwan to be forever safe as a depository for their IP are probably wrong.
Keep in mind, this includes outright industrial espionage, and, even more likely, the direct trade of secrets by Taiwanese businessmen and women to the mainland – perhaps the most likely path of all, regardless of laws.
Can you imagine how much of the PC world's IP resides in Taiwan today? All of it, or only 99%? Who is the biggest comer in the PC world? Acer. What is the fastest-growth format PC? The CarryAlong (net), made almost exclusively in Taiwan.
What are the chances that all of that IP, someday soon, just quietly becomes mainland-based? Is this another "Who cares?" issue?
No, and for one simple reason: Taiwan protects IP. China steals IP. This would be a night-and-day shift for everyone in the industry.
Recently, the Taiwanese government launched a (mercantilist) program to consolidate the global DRAM markets into just two camps: South Korea (Samsung and Hynix) vs. non-SK (Taiwan, Japan, and the U.S.). The government will create the Taiwan Memory Company, invest an undisclosed amount of money, and go seeking IP from Japan and the U.S. to keep its own boat afloat.
And there you have it.
When I first read this announcement, I had to read it three times to really appreciate the chutzpah behind this plan. Unlike China, which would normally just steal this critical IP, Taiwan was offering to buy it. But who said it was for sale?
That point didn't seem to bother Minister of Economic Affairs Chii-Ming Yiin, even though first-choice Elpida Memory quickly demurred in the days following this announcement. Micron, choice two, is said to be considering the offer.
What's the real problem? Well, with government assists over the last few years, Taiwan's top three makers invested about $20B in new plants – although this investment rapidly became outdated – and the current book value, reported in the WSJ, is about $2B. So, in comes the government again, likely now to merge its six firms (Promos, Nanya, Powerchip, Winbond, Rexchip, and Inotera), while, according to one story, "a foreign partner would contribute technology."
Wow, really?
At least, that was my first thought, until Micron said it would consider transferring up to 2,000 patents to the joint venture. Of course, it is already in a JV with Nanya; perhaps it feels either protected or compelled.
Why does Taiwan assume a foreign company will give up its most critical IP? Since the business leaders of Taiwan are now often early investors in Chinese fabs, why would a foreign investor assume this IP would not be transferred to China and lose its value?
When does the cat retract its paw? Or have we reached a point of integration where that has become unnecessary?
The just-revealed "Google's own" server design, complete with one 12 V battery per unit (from CNet):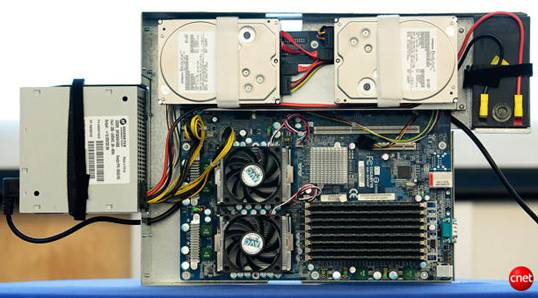 Picture these in data centers per railroad car: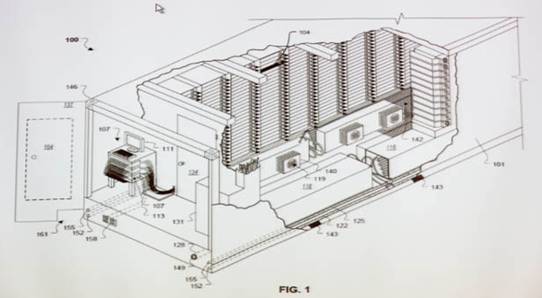 – which the company has been making and installing since 2005.
The $2k TATA Nano, set for release this summer: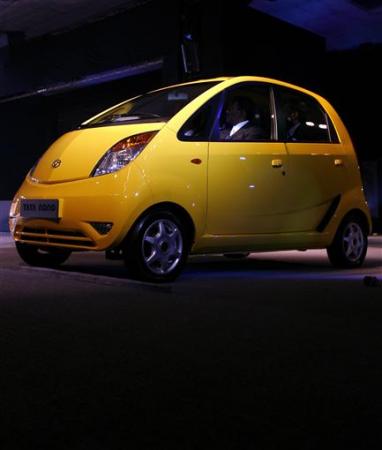 Is it the transport answer that 1-2 billion people have been waiting for, or the most effective way to accelerate global warming yet devised? Why, both, of course –
The Board of Directors Wall of Shame
The AIG Board of Directors
Under Martin Sullivan, CEO
March, 2005, began as CEO
June, 2008, relieved of duty

Succeeding Hank Greenberg, CEO: 1968–2005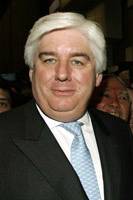 Martin J. Sullivan
President and Chief Executive Officer
American International Group Inc.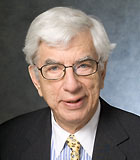 M. Bernard Aidinoff
Retired Partner
Sullivan & Cromwell

Pei-Yuan Chia
Retired Vice Chairman
Citicorp and Citibank, N.A.

Marshall A. Cohen
Counsel
Cassels Brock & Blackwell
Former President and Chief Executive Officer
The Molson Companies Limited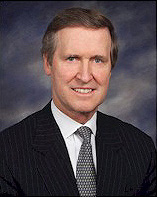 William S. Cohen
Chairman and Chief Executive Officer
The Cohen Group
Former United States Secretary of Defense and Senator



Martin S. Feldstein
Professor of Economics
Harvard University
President and Chief Executive Officer
National Bureau of Economic Research



Ellen V. Futter
President
American Museum of Natural History



Stephen L. Hammerman
Retired Vice Chairman
Merrill Lynch & Co., Inc.
Retired Deputy Police Commissioner
New York City Police Department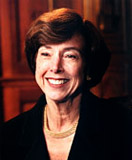 Carla A. Hills
Chairman and Chief Executive Officer
Hills & Company
Former United States Trade Representative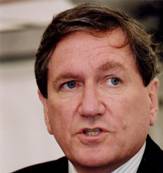 Richard C. Holbrooke
Vice Chairman
Perseus LLC
Former United States Ambassador to the United Nations
Former Vice Chairman
Credit Suisse First Boston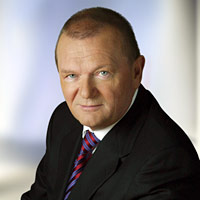 Fred H. Langhammer
Chairman, Global Affairs
Former Chief Executive Officer
The Estée Lauder Companies Inc.



George L. Miles, Jr.
President and Chief Executive Officer
WQED Multimedia

Morris W. Offit
Co-Chief Executive Officer
Offit Hall Capital Management LLC
Founder and Former
Chief Executive Officer OFFITBANK



Michael H. Sutton
Consultant
Former Chief Accountant of the
United States Securities and Exchange Commission



Edmund S. W. Tse
Senior Vice Chairman, Life Insurance
American International Group, Inc.
Robert B. Willumstad
Former President and Chief Operating Officer
Citigroup Inc.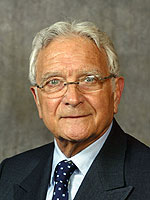 Frank G. Zarb
Former Chairman
National Association of Securities Dealers Inc.
and The Nasdaq Stock Market Inc.
Senior Advisor
Hellman & Friedman LLC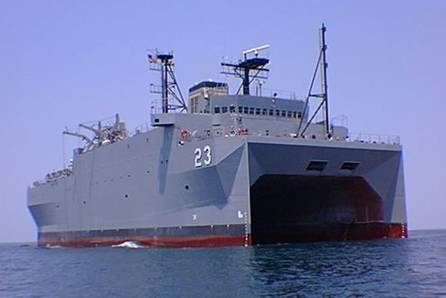 The USNS Impeccable. See "Quotes of the Week."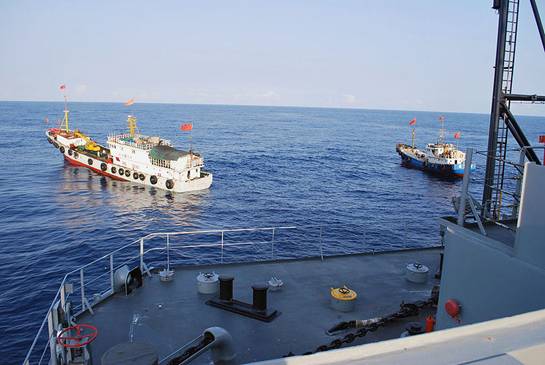 The Chinese trawlers that recently harassed it.
Five ships harassed the Impeccable, including at least one Chinese navy ship, with behaviors ranging from trying to snag a towed sonar array to half-mooning the Americans. The Chinese also filed an official complaint, although the incident occurred in international waters (75 miles off the coast).
By one report, this is the first time such harassment of the US Navy has occurred.
Starting to feel a little frisky, are we? Could it be those new diesel subs?

"Years of failed policy have left Australia as a broadband backwater. [This is the] single biggest infrastructure decision in Australia's history." Australia Prime Minister Kevin Rudd, on his announcement of rejection of all commercial bidders, and of a new government-sponsored broadband buildout for the country.
Come to FiRe 2009 and hear more about the Oz Revolution, and meet some of those involved, including newly appointed Consul-General Phillip Scanlan.
"The Chinese have attempted to map our infrastructure, such as the electrical grid. So have the Russians," a senior intelligence official told the Wall Street Journal.
"There are [electrical grid] intrusions, and they are growing. There were a lot last year." A former Department of Homeland Security official, noting that espionage appeared pervasive across the United States and does not target a particular company or region; in Reuters.
Remember the SNS "Elegant Disaster" scenario? Get ready –
"The construction of our plant in Dalian is going smoothly and completely according to plan. There is no change there." Ian Yang, president of Intel China Ltd, noting the company was proceeding on schedule with a new $2.5 billion factory in Dalian, a port city in northeastern China.
And what IP did you have to give away? We know, in IBM's case, it was fab technology for leading edge processors. Lucky for China that the ex-generals in charge of IP export approval haven't yet awakened to the fact that multinational corporate interests are no longer aligned with American national interests.
Right, Intel?
"The tactics of the Israel Lobby plumb the depths of dishonor and indecency, and include character assassination, selective misquotation, the willful distortion of the record, the fabrication of falsehood, and an utter disregard for the truth." Charles Freeman, past U.S. ambassador to Saudi Arabia, and recent candidate to oversee all U.S. intelligence analysis, forced to remove himself by the Israel Lobby and, specifically, Sen. Joe Lieberman. Quoted in the WSJ.
"The inability of the American public to discuss, or the government to consider, any option for U.S. policy in the Middle East opposed by the ruling faction in Israeli politics has allowed that faction to adopt and sustain policies that ultimately threaten the existence of the state of Israel. --- Israel is even more despised and isolated than we are, and together with the Israelis we are rapidly multiplying the ranks of terrorists within regional and global reach." Charles Freeman, ibid.
"U.S. warships are not innocent passage; it is doing something damaging to China's interests." Yang Yi, director of Institute for Strategic Studies at China's National Defense University.
"U.S. claims are gravely in contravention of the facts and confuse black and white, and are totally unacceptable to China. The U.S. should immediately stop these activities, and take effective measures to avoid similar activities in the future." Ma Zhaoxu, China's ministry of foreign affairs spokesman. From the WSJ.
"Five Chinese vessels shadowed and aggressively maneuvered in dangerously close proximity to USNS Impeccable while it was conducting routine operations in international waters." Pentagon source.
Translation: When we send a spy ship too near the Chinese submarine base on Hainan, they will send out ships to harass us, including, but not limited to, all of the Chinese sailors mooning the U.S. ship Impeccable.
"Confrontation hurts both sides. [We should] shelve differences." Yang Jiechi, Chinese foreign minister, in a talk at the CSIS.
Question: Does this mean the military feels it is ready for a confrontation in the South China Sea, while the politicians do not?
"On the face of it, shareholder value is the dumbest idea in the world. Shareholder value is a result, not a strategy --- your main constituencies are your employees, your customers and your products." Jack Welch, in the Financial Times.
"The agreement, as it is, just simply isn't fair, and if we don't get that right, we'll be prepared to step away." Ron Kirk, Obama's nominee for trade representative; on the U.S/ S.K. agreement; in the FT.
"It's been a slow process. It's incrementally getting better. The next round of games – I wouldn't say in the next year, but in the next two years – you're going to start seeing some of the lessons being learned and applied in good fashion." John Edwards, chief programmer of the game "Flowers," on the business moving beyond first-person-shooters.
"I felt there was a lot of thirst for blood. This is the beauty of Gaza. You see a person walking down a street or path; he does not have to be with a weapon. You just have to see him with something, and you shoot him." Israeli soldier, during the recent Gaza incursion; quoted in the FT.
"The atmosphere in general – how should I say this? – the life of a Palestinian is much less important than the life of our soldiers." Another Israeli soldier; ibid.
"I believe we should be more willing to break this cycle, and say when armed forces may not always be the best choice to take the lead. We must be just as bold in providing options when they don't involve our participation or our leadership, or even when those options aren't popular." Admiral Mike Mullen, Chairman, Joint Chiefs of Staff; to a group at Nixon Center; quoted in the New York Times.
Translation: Cheney and the Neocons arrogated all functions from State and Intelligence into the Pentagon, and now someone has to rewind everything so it works again.
"A lot of the impacts we're seeing are running ahead of our expectations." William Hare, of the Potsdam Institute for Climate Impact Research; from Reuters UK.
"Russia must take a strong and powerful step to stop this, to make sure that Chechen dirty payback doesn't spread outside. We will give Russian authorities the case file. It is up to Russia whether or not to hand" suspect Russian Parliamentarian Adam Delimkhanov over to authorities, in a murder-for-hire scheme in Dubai. Quote from Dahi Khalfan bin Tamim of Dubai police; in the NYT.
Delimkhanov, appointed by Putin's United Russia party, is also directly named in the beating of a recent Chechen murder victim in Vienna, while serving as deputy of Chechen security services under Putin puppet president Kadyrov.
If there is any part of FSB justice that you like, just raise your hand. Not too different from Seymour Hersh's recent claim in the New Yorker that U.S. VP Dick Cheney had a secret assassinationsquad called the JSOC, roaming around other countries assassinating people.
Re: SNS: "The Orca Crash of 2008-9"
Mark,
http://www.marinij.com/marinnews/ci_11909163
Amazing . . .[Killer whales] 800 miles south of home.
Greg Ellis
Auction Video Inc.
An OnStream Media Company
Provo, Utah
Greg,
The situation is actually doubly strange, based on past behavior. First, we had L-pod and friends hanging around Victoria Harbor in February, when they were supposed to be long gone out to sea (or the south) looking for more fish. One local pundit guessed publicly that California's low Chinook salmon production was to blame for the whales hanging around.
Within two weeks they were photographed off the Farallon Islands, near San Francisco.
I guess they were motivated to go look for more fish.
Mark Anderson
Re: SNS: "Defining Security"
Mark,
You will remember that I served as Entrepreneur-in-Residence at VeriSign's Ventures Group (and, previously, Network Solutions prior to their acquisition by VeriSign) from 1999 through 2001 and spent much of that time researching the future business opportunities from the eventual move of consumer data storage from home-based hard drives to net-based services. We learned way back then that the adoption by consumers of what are now labeled "cloud services" would be determined by the S-Curve of mass adoption of broadband to the home.
While there are now 67.7MM broadband subscribers in the U.S., most of those actually have download speeds below one megabit per second (such as DSL subscribers). I don't track the adoption of ultra high speed internet service, but it appears at YE08 Verizon had around 2.5 million FiOS Internet subscribers, AT&T had around 1MM U-Verse subscribers, and Comcast had upgraded around 3MM customers to Docsis (20% of their 14.9MM broadband subscribers while expecting to reach a majority by YE09) so there were around 6.5MM households in the U.S. with the broadband speed needed to be able to move their data storage to the cloud. Based on those adoption rates it would appear 2011 or 2012 might be the breakout year for consumer households to begin moving email, documents, address books, electronic media, and their other hard-drive storage to remotely-accessed cloud-based services from companies such as Google, Microsoft, and Yahoo! (with Amazon appearing to be focused on business services at the present time).
Even if some of the above numbers and projections may be off, one of the single most critical enabling technologies for giving consumers the confidence to switch their data storage to cloud based services will be the authentication scheme used by the providers to assure consumers that only they can access their data remotely. Having spent the last 7 years, since 2002, patiently building a Software as a Service (SaaS) voice authentication service for financial, health care, telecommunications, and other companies to protect account access of their consumer customers, it is readily apparent that cloud-based service providers will have to integrate highly sophisticated strong-authentication capabilities to secure their customers' accounts and provide the protection the early adopters will demand.
Only after consumers become convinced that their data is more secure in the cloud than it is in their home-based hard drive will we begin seeing broadband households outsourcing the data storage of their 100MM+ home computers to the cloud. If 2010 becomes the breakout year for the S Curve of consumer cloud services adoption, it could start a huge wave of new revenues and services as cloud-based services gain 1MM, then 10MM, then, eventually, 100MM virtual computers in the U.S. alone. Then, once the consumers' storage data is in the cloud, it will be accessible from their home, office, and laptop computers as well as from their mobile devices which will create another wave of new services linking data with voice access and navigation.
In short, I would guess that your Infrastructure 2.0 panel at FiRe 2009 will want to include a good hard look at the authentication schemes provided by the cloud-based consumer service providers as they will be a critical enabler for the transfer of 100MM+ consumer PCs to the cloud.
Regards,
Bob Nelson
Vice President, Partner Development
TradeHarbor - Virginia
P.S. FYI, it has been a long, and patient, evangelization and market adoption process, but TradeHarbor is finally seeing major adoption for voice authentication by some of the world's largest call center, healthcare, mutual fund, bank, and telecommunications companies. Will ping you as the long-awaited press announcements come out.
Bob,
First, we look forward to seeing you at FiRe 2009. (Those interested in this subject, and in Infrastructure 2.0, how it is built, how it contributes to Utility Computing, and what the wholesale, consumer, and enterprise front ends will look like, should join us for the best predictive view yet done on this key subject.)
Second, I agree with you that the old SNS "Trusted Agent" theme becomes more important than ever in the decision-making process by company officers and consumers on whether to move critical data to the cloud.
Third, I also agree that authentication is critical, no matter how it is done. It strikes me that having a proven voice-driven schema would be invaluable to all manner of online services, from banking to storage.
I think my only reservation to all you have said above is this: the final parameter in making that choice will be the reliability and availability of the services; data loss; and downtime rates.
I look forward to seeing you at FiRe.
Mark Anderson
Mark,
"Apple touchscreen Netbook, expected to be out in Q3"
Er. Unless I missed a huge announcement, that's going to be another version of the same old rumours (and beautiful Photoshop mock-ups) we've had for the last umpteen Apple seasons. I'm sure Steve is far too rational to really be held back from a lucrative market by the taint of "that scribble thing" as he called the Newton, and it may well be that we finally see something more like a netbook than the Air (insert your own comment about a machine with a battery you can't replace without a screwdriver and without an Ethernet port), but that assumes the reason is that Steve didn't expect netbooks to succeed. If instead it's that a carry-along Mac wouldn't deliver the generous hardware margin Apple still rakes in, it may be less likely. But you can expect a netbook Mac as much as you want; until it's officially announced you ain't getting it.
Can I direct your attention at a couple of low-cost screen technologies announced at the O'Reilly Etech conference last week: HP getting into printing epaper displays on a roll of plastic substrate (think a tenth of the cost of galss including much less demanding factory condition) and Mary Lou Jepson of OLPC fame promising a 10" netbook screen called 3Qi that combines epaper resolution and low-power with both standard saturation and video speed and a hybrid of the two modes (I covered them at
<http://www.techradar.com/news/digital-home/low-power-screens-to-revolutionise-mobile-pcs-582160> and
<http://www.techradar.com/news/digital-home/hp-s-plastic-low-power-screen-that-s-on-a-roll-581492> in more detail).
It would be nice to get something more than a PC that shrank in the wash for the next round of netbooks...
All the best
Mary Branscombe
Technology journalism & consultancy
London
Mary,
We agree about Apple, and Steve's allergy to Sculley's Newton.
I expect reader-like abilities in all screens in the near future, so this isn't huge news. And the reason Intel's fake-name for the CarryAlong (it calls them Netbooks) is so fake is that, well – all CarryAlongs are Net-connected. And guess what? All will have full-on PC abilities, too.
How is your Net PC doing?
And that Net Phone of yours?
Intel, the Company without a Strategy. Apple, the Company without a CarryAlong.
Mark Anderson
Re: "Special Alert: Currency Wars"
Mark,
A ten-second scan says this issue is worth a one-hour exam. Nice work.
Jonathan Ewert
CEO, LookSmart
Mark,
Really great stuff. Thx.
My take is that while the immediate effect of the Fed move is not inherently inflationary, the Global Currency War will be. The net result is that we risk in the medium term moving into exactly the inflationary environment that the alarmists fear.
Yes?
Jeff Day
Group Program Manager
Microsoft
Redmond
Jonathan,
Thank you; and Jeff,
Yes.
Everyone paying attention is now scared witless, as we wait for the chapter of the story in which global inflation returns with a real vengeance.
Mark Anderson
Mark,
Your comments are very timely. The dollar has appreciated substantially against almost every currency except for the Yen and the Renminbi, suggesting that its relative value is not at risk from massive government deficits. Printing massive amounts of money to re-liquify the U.S. financial system, in addition to being necessary to get the U.S. economy back on track, might also be a good way to offset Chinese and Japanese currency policies. However, it now appears that the yen is weakening not because of Japanese government intervention, but because Japan is running a trade deficit. Chinese and other Asian exports are also down, and if the oil price keeps going up, their trade accounts will deteriorate further.
Meanwhile, Toyota has applied for government loans and China's economic stimulus plan includes consolidation and expansion of the auto and steel industries. If America and Europe are not careful, when they come out of recession - having spent several times more money bailing out their financial system than on strengthening industry or developing alternative energy - they may find themselves less competitive than before and less able to do anything about it.
Scott Foster
[Sr. Analyst, major Asian bank]
Tokyo
Scott,
I expect to see the Yen/Dollar ratio move back into the 105 range shortly, despite the tons of paper being converted into trillions of new dollars down at the U.S. mint.
And I agree, there is a very strong likelihood that we will learn the wrong lessons during this downturn. Example: the Republicans are blocking every idea and every bill. Rigor mortis is not a good lesson to have learned, at a time when we need fresh ideas and action.
We have to hope that others are smart enough to learn the right lessons, and to use this crisis as a chance to change directions. There is absolutely no reason why the conservatives should not do the same thing. It would be welcomed by everyone.
Repeat after me: Nation first, party second; nation first, party second.
Mark Anderson
Mark,

Subject: China calls for new reserve currency
Date: Mon, 23 Mar 2009 17:21:12 -0600

I guess Hu got your newsletter today.
China calls for new reserve currency:
http://www.ft.com/cms/s/0/7851925a-17a2-11de-8c9d-0000779fd2ac.html
So, Gold, Guns, or the Amero?
Or, does this mean the US just says to China, "Fine. We won't pay you back."?
Greg Ellis
Mark,
China calls for reserve currency controlled by IMF

Zhou Xiaochuan, the Chinese central bank's governor, released an essay that calls for a global currency that the International Monetary Fund would control. Although the essay does not specifically mention the dollar, it was published in Chinese and English, signaling it is meant for a global audience. "The crisis called again for creative reform of the existing international monetary system towards an international reserve currency," Zhou wrote. International Herald Tribune/Reuters (23 Mar.)
Randy Foutch
[Chairman and CEO,
Laredo Petroleum
Tulsa, OK]
Greg and Randy,
I have to say, when you are in the predictions business, days like this are really fun. So, I made the call on future Currency Wars in the Special Alert in the morning, and about two hours later, the Chinese government came out and attacked the dollar as the world's reserve currency.
I'll note: if they were really motivated only by their current debt holdings, this is the last thing they would do. Obviously, their plan/motivation has more to do with their future trade and global economic objectives.
Mark Anderson
Mark,
Forwarded message ----------
From: Tim Coldwell
To: Paul.Murphy
Paul,
Essential viewing for those who actually care what is wrong, and is still wrong. There will be no sustainable recovery until not just the crap assets are identified, ring-fenced and forensically analysed but also the perpetrators are seen to be punished.
The politicians are in denial about this necessary and natural part of the recovery process.
Tim
And ----------
Forwarded message ----------
From: Tim Coldwell
Date: 4 Apr 2009 14:05
Subject: links
To: Robert Cottrell
CSI Bailout Bill Moyers Journal (hat tip Laborboy). Bill Black does not mince words on the topics of fraud and Timothy Geithner:
http://www.pbs.org/moyers/journal/04032009/watch.html
Helluva video.
Tim Coldwell
CEO
TECSA
Diss, U.K., and LeTouque, France
Tim,
Yes, the assets have to be identified and revalued, and thank you for alerting us to the Moyers interview. I love the way he, like many of us in the "audience," repeats the most outrageous (and true) comments.
Do you mean that these people did all of this knowingly?
Yes. A perfect parfait to end this week's discussion.
Mark Anderson
» Upcoming SNS Events
Seventh annual Future in Review (FiRe) Conference, May 19-22, 2009, at the historic beachfront Hotel del Coronado, San Diego. Named "best technology conference in the world" by The Economist, FiRe is a unique, world-class source of critical information on major trends in global technologies and markets, discussed by those who make and profit from them. Learn more, and register now, at www.futureinreview.com.
Member Price Alert: Use "firecode 2009" when registering, and save the usual member discount of $300. Catch it now, before it slips away –
Our highest appreciation to The Rodel Foundations,
returning as the Thunderbird Internship Sponsors of FiRe 2009: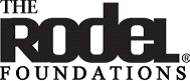 Many thanks to Deloitte LLP
as a Primary Sponsor of FiRe 2009:

Sincere thanks to Qualcomm
as a Special Events Sponsor for FiRe 2009:

Thank you to Cisco
for its Media Production Sponsorship: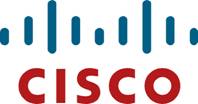 Thank you to Infoblox
for its Media Production Sponsorship:

Sincere thanks to Lux
for its Media Sponsorship of FiRe 2009:

For inquiries about SNS Events and/or Sponsorship opportunities, please contact Sharon Anderson-Morris ("SAM"), SNS Programs Director, at sam@tapsns.com or 435-649-3645.
» SNS Media
A new library for a new year: here are your favorite books, including who has proposed them, whether they're fiction or nonfiction, and ready clicks to Amazon:
http://www.tapsns.com/members/books.php
"SNS iNews is a terrific idea."
– Peter Petre, Author and Past Sr. Editor, FORTUNE magazine
Are you an AORTA (Always On RealTime Access) member of SNS? Use SNS iNews™ to stay in touch, in real time, with what your fellow members and FiRe Thought Leaders are achieving – and then help them get there.
Click here for the current iNews digest: www.snsinews.com
(For ID and password assistance, email lynne@stratnews.com)
Top Ten Predictions for 2009: Audio of the Fourth Annual Predictions Dinner in New York, presented on December 11th, 2008, at the Waldorf=Astoria Hotel:

Mark and Bill Janeway's conversation on "Crisis and Consequences: Connecting Wall St. and Main St.": http://www.tapsns.com/media/nydinner2008/mark-n-bill.mp3
Mark's Top Ten Predictions for 2009:
http://www.tapsns.com/media/nydinner2008/nydinner2008-predictions.mp3
SNS Blog, "A Bright Fire": Please join Mark in this SNS forum and add your own comments: www.abrightfire.com. If you're already a blogger, email sally@stratnews.com if you'd like to be added to our blogroll. You're welcome to link to ours as well.
SNS members are encouraged to share postings that would be of interest to fellow members. This might include vacation rentals, job postings, jobs sought, business opportunities, funds needed for startups or expansion (no priced solicitations), and other categories. There is currently no charge for posting, and we reserve the right to veto offerings deemed unsuitable. We hope this will afford members yet another way of communicating and benefiting from their membership. – mra.
For Rent: Old City Barcelona Apartment
I would be delighted to offer our small one-bedroom apartment in the heart of Barcelona's old city to fellow SNSers, should they come to this great city.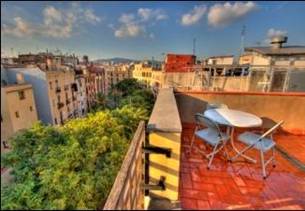 The apartment is on the sixth and top floor of a small apartment building (with elevator) which sits on one of the very few traffic free streets in the historic center
The apartment, just being redecorated, has one double bedroom, bathroom with bath and shower and living room with a kitchen, television, CD player and music
It also has central heating and air conditioning
Best of all: two terraces overlooking the old city and the famous Gaudi masterpiece La Sagrada Familia
Minutes from all the sights of the old city including the Picasso Museum, La Ramblas, and the world-famous La Boqueria market
SNS Member Discount Pricing:
· 80 euros/night plus 40 euros final cleaning charge
__­­_____
For Rent: Luxury Mountain Home
Enjoy 7,000 ft. altitude "Wow!" views from this Luxury Mountain Home for rent in Park City, Utah.



~ 4 private bedroom suites in separate wings of this 4,000 sq ft. home

~ 4.5 baths, 3 fireplaces, Wi-Fi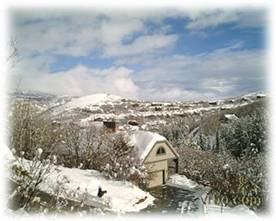 ~ 15 minutes to Deer Valley, Park City, and Canyons resorts


~ 35 minutes from the SLC airport
~ Minutes from shopping, restaurants, grocery stores, world-class gym, movie theaters, art galleries, and an international destination outlet mall.

SNS Member Discount Pricing:
$500/night

See more photos and details here: http://www.vrbo.com/153848

Contact: Sharon/"SAM" at sam@stratnews.com: 435-649-3645
I would like to welcome, among others, these new members to the SNS family: William Duncan, Principal, Duncan Consultants, Boulder, CO; Charles Richardson, Information Designer, Freshdata, Friday Harbor, WA; John Cook, Executive Editor, TechFlash, Seattle, WA; Darin Hiliker, Partner, Accenture, Seattle, WA; Dave Bell, President and CEO, Intersil Corp., Milpitas, CA; and many more.
If you are a Premium SNS Member, you now get:
Direct email privileges enabling you to contact Thought Leaders via SNS iNews™ stories
Automatic inclusion in the SNS iNews Thought Leader Pool: FREE global news distribution to thought leaders worldwide whenever you appear in any press or blog story
Searchable access to the Archives of past SNS issues
Invitation to a complimentary Premium Member Breakfast with Mark at FiRe 2009
Other privileged Premium website content, and
Free posting privileges on the brand-new (about to be announced) SNS Business Board
To upgrade from Standard to Premium membership, go to http://www.tapsns.com/orders/?page=account (login required).
» How to Subscribe
(All rates $USD)
If you are not currently an SNS subscriber, the SNS newsletter has been sent to you for a one-month trial. If you would like a one-year subscription to SNS, the current rate is $595, which includes approximately 48 issues per year, plus special industry alerts and related materials; two years are $995. Premium Subscriptions, which include passworded access to additional materials on the SNS website, are $895 per year. Subscriptions can be purchased, upgraded, or renewed at our secure website, at: www.stratnews.com. Conversion of your trial to full subscription will lead to 13 months of SNS, no matter when you convert.
UPGRADE YOUR SUBSCRIPTION TO PREMIUM LEVEL for $300 per year, and enjoy email access to our FiRe Conference speakers through our new service, SNS Interactive News (SNS iNews™), along with other Premium benefits. After logging in to your Account, go to: http://www.tapsns.com/orders/?page=account
VOLUME CORPORATE SUBSCRIPTION RATES: More than half-price savings, for up to 10 members: $2950. Additional members: $295. Contact lynne@stratnews.com.
SMALL COMPANY SITE LICENSE (for companies with fewer than 10 employees): Deep discount (far less than half price), for up to 10 members: $1495. Additional members: $295. Contact lynne@stratnews.com.
TEACHERS' GROUP RATE (five teachers): $295. Contact lynne@stratnews.com.
STUDENT and INDEPENDENT JOURNALIST RATE: $295 per year. Contact lynne@stratnews.com.
RENEWALS: Your one-year Standard subscription to SNS continues at the current rate of $595, which includes approximately 48 issues per year, plus special industry alerts and related materials. Two years: $995. Premium subscriptions, which include passworded access to additional materials on the SNS website, enhanced access to SNS iNews features, and other benefits: $895 per year. Subscriptions can be purchased, upgraded, or renewed at our secure website, at: www.stratnews.com. Or you can call Lynne Mercer at 360-378-1023 for personal assistance with your subscription. Conversion of your trial to full subscription will lead to 13 months of SNS, no matter when you convert.
This service is intended for strategic thinkers who depend upon business technology planning. The SNS charter is to provide information about critical computer and telecommunications issues, trends, and events not available to managers through the press. Re-purposing of this material is encouraged, with proper attribution.
» May I Share This Newsletter?
If you are aware of others who would like to receive this service, please forward this message to them, with a cc: to Mark Anderson at sns@stratnews.com; they will automatically receive a free one-month pilot subscription.
ANY OTHER UNAUTHORIZED REDISTRIBUTION IS A VIOLATION OF COPYRIGHT LAW.
» About the Strategic News Service
SNS is the most accurate predictive letter covering the computer and telecom industries. It is personally read by the top managers at companies such as Intel, Microsoft, Dell, HP, Cisco, Sun, Google, Yahoo!, Ericsson, Telstra, and China Mobile, as well as by leading financial analysts at the world's top investment banks and venture capital funds, including Goldman Sachs, Merrill Lynch, Kleiner Perkins, Venrock, Warburg Pincus, and 3i. It is regularly quoted in top industry publications such as BusinessWeek, WIRED, Barron's, Fortune, PC Magazine, ZDNet, Business 2.0, the Financial Times, the New York Times, the Wall Street Journal, and elsewhere.
Email sent to SNS may be reprinted, unless you indicate that it is not to be.
» About the Publisher
Mark Anderson is CEO of the Strategic News Service™. He is the founder of two software companies and of the Washington Software Alliance Investors' Forum, Washington's premier software investment conference; and has participated in the launch of many software startups. He regularly appears on the CNN World News, CNBC and CNBC Europe, Reuters TV, the BBC, "Wall Street Review"/KSDO, and National Public Radio programs. He is a member of the Merrill Lynch Technology Advisory Board, and is an advisor and/or investor in OVP, Ignition Partners, Mohr Davidow Ventures, Voyager Capital, and others.

Mark serves as chair of the Future in Review Conferences, SNS Project Inkwell, The Foresight Foundation, and Orca Relief Citizens' Alliance.

Disclosure: Mark Anderson is a portfolio manager of a hedge fund. His fund often buys and sells securities that are the subject of his columns, both before and after the columns are published, and the position that his fund takes may change at any time. Under no circumstances does the information in this newsletter represent a recommendation to buy or sell stocks.


» SNS Website Links
For additional predictions and information, please visit:

SNS Website: www.stratnews.com

SNS iNews™: https://www.tapsns.com/members/inews.php
SNS Blog, "A Bright Fire": www.abrightfire.com
SNS Media Page: www.tapsns.com/media.php
SNS Future in Review (FiRe) Conference website: www.futureinreview.com

SNS Members' Gallery: www.tapsns.com/gallery.php
SNS FiRe 2008 Photo Gallery: http://futureinreview.smugmug.com/FiRe%202008

SNS TV on YouTube: http://www.youtube.com/user/stratnews
FiRe TV on YouTube: http://www.youtube.com/futureinreview
SNS Project Inkwell: www.projectinkwell.com

Orca Relief Citizens' Alliance (www.orcarelief.org) – a 501(c)(3) nonprofit effort to study and reduce Orca mortality rates, supported largely by technology workers. Contributions may be sent to: ORCA, Box 1969, Friday Harbor, WA 98250.
» Where's Mark?
On April 27th, Mark will be the opening keynote speaker for the 2009 Accenture International Utilities and Energy Conference, on "A Future View of New Energy Directions," at the Hotel Hyatt Regency Vancouver, in Vancouver, B.C. On April 29th, he will be speaking at the annual Family Office Circle 2009 conference, at the Hotel "Europäischer Hof," in Heidelberg, Germany. On May 19th-22nd, he will be hosting the seventh annual Future in Review conference, at the Hotel del Coronado, in San Diego, California.
In between times, he will be waiting impatiently for the California poppies to burst out of the hot afternoon stone walls along the island's west side, peppered with Camas and chocolate lilies. Don't they know what time it is?
Copyright © 2009, Strategic News Service LLC.
"Strategic News Service," "SNS," "Future in Review," "FiRe," "SNS Ahead of the Curve," and "SNS Project Inkwell" are all registered service marks of Strategic News Service LLC.
ISSN 1093-8494